Hotel opening hours 0.00–24.00
Svatý Kopeček hill
Svatý Kopeček hill, located just a few kilometres from our hotel, is a very popular tourist destination. Its unique Church of the Visitation of the Virgin Mary was visited by Pope John Paul II, who promoted it to a minor basilica, making it a major place of pilgrimage. The basilica is situated on the premises of the Premonstratensian provostry that also operates a nearby hospice. The entire complex has been declared a Czech national cultural monument. The road to the basilica is bordered by a pilgrimage avenue of trees, ending in a spot that offers magnificent views of the basilica as well as the Olomouc skyline. Svatý Kopeček hill is also a starting point of nature trails that will show you the surrounding countryside.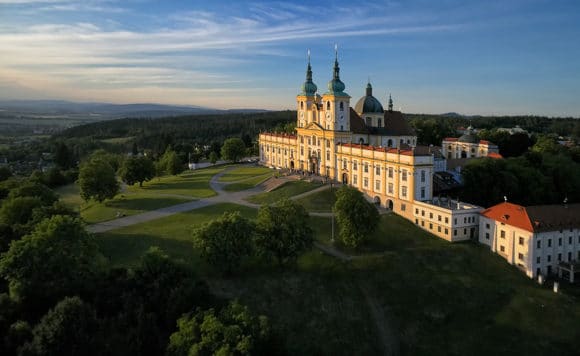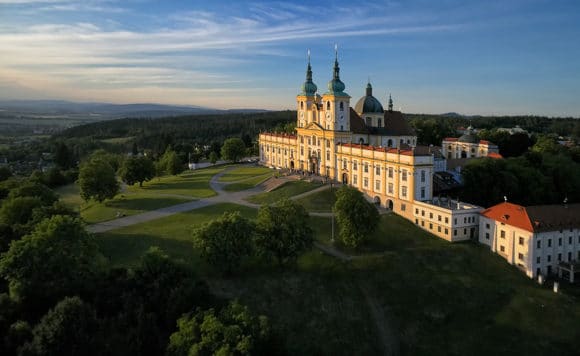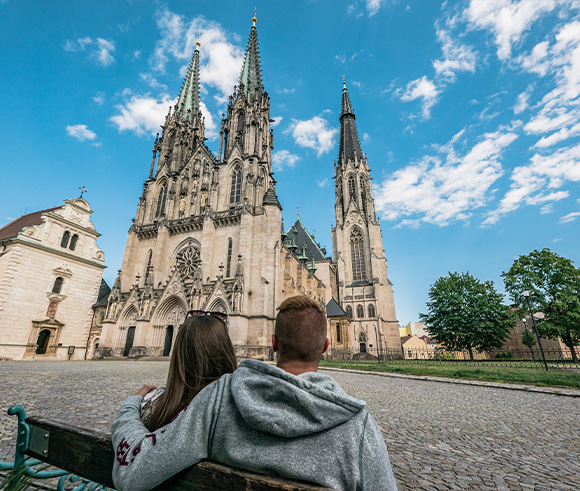 The centre of Olomouc
The centre of Olomouc is rich in historical and architectural monuments. The main square is dominated by the Holy Trinity Column, a UNESCO World Heritage Site. Another unmistakable sight is the Town Hall, built in the 14th century with a 75-metre tower accessible to tourists. The former Přemyslid Palace, a national cultural monument, is the site where King Wenceslas III was assassinated in 1306. The most prominent Olomouc church, Saint Wenceslas Cathedral, stands nearby. The neighbouring Archdiocesan Museum is also worth a visit. Closely related to the museum is the Archbishop's Palace, the seat of Olomouc archbishops and the place where Pope John Paul II stayed during his visit.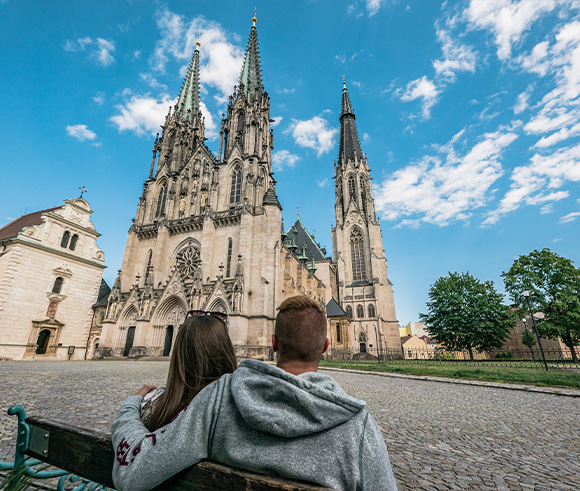 Castles and palaces
The best-known castle in the neighbourhood of Olomouc is Bouzov. One of the most visited places in the country, the castle has been very popular among filmmakers. Helfštýn Castle, ranking among the largest castle complexes in Central Europe, is also much frequented. Interestingly, the castle was never captured. Its precincts serve as a venue for various cultural and social events, like Hefaiston, an annual gathering and international competition of artistic blacksmiths. Numerous events of similar nature are organised at Sovinec Castle, for example, a demonstration of storming the castle, fencing duels, knights' tournaments, and traditional historical handicraft fairs. Unusual collections can be admired at the Náměšť na Hané Chateau, with an exhibit of the coaches of the Olomouc archbishops and a collection of Meissen china.